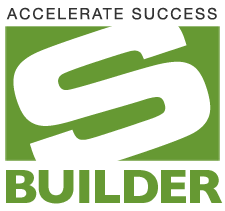 What is it?
S-Builder is our new, international, multi-channel advertising co-op available to all SFI affiliates, giving you the ability to accelerate your path to success by purchasing shares.
Just as a small fire produces little heat, small actions produce small results. With S-Builder, you can turn up the heat as hot as you want and propel your business forward.
No Time? No Experience? No problem!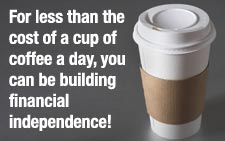 No longer is a lack of time or marketing experience a roadblock to success with SFI. With S-Builder, you can simply plug in to our global advertising co-op and within a few weeks begin receiving sign-ups (both SFI affiliates and Zing members).
Just 72 cents a day gets you on your way
Units (shares) of S-Builder cost as little as $22. That means that for just 72 cents a day, you can be building a residual income stream for you and your family. Indeed, S-Builder is one of most economical ways to build an online business ever!
IMPORTANT PARTICIPATION INFORMATION
Make sure you read and understand the following:
The great benefit of our co-op is that it allows persons of even modest means to participate in large-scale advertising campaigns and share in the results without a significant investment. But it is an investment nonetheless, and no specific results are guaranteed, and no refunds are available. We EXPECT to produce results you will be satisfied with but we can make no assurances. If the co-op does great, all participants will share in this good fortune. But conversely, if the co-op does not do well, all participants will similarly share in its lack of results. Make certain, before you purchase any units, that you understand this. And under no circumstances should you invest any money into S-Builder Co-op that you cannot afford to lose.
How to get started today
To get started today, simply purchase one or more S-Builder units at TripleClicks.
IMPORTANT! There are a limited number of spots available in the co-op. To ensure yourself a spot each month, set up an Auto-Delivery for S-Builder units...
...THEN, as a special offer:
Pick up unlimited PSAs To Go for just $1.99 each!
This is our very BEST price for PSAs To Go, and you can order as many at this price as you like. Each Personally Sponsored Affiliate (PSA) will be assigned to YOU as their sponsor and could help boost your SFI business, strengthen your team, and increase your potential earning power!